May 9, 2022
Best Field Construction & Architects in Delhi
Rodi Dust Marketing & Distributions Pvt. Ltd. has been in the field of Construction& Architecture in Delhi for 10 Years now. With more than a decade of extensive experience, also we had to have a proven history of accomplishing many complex projects.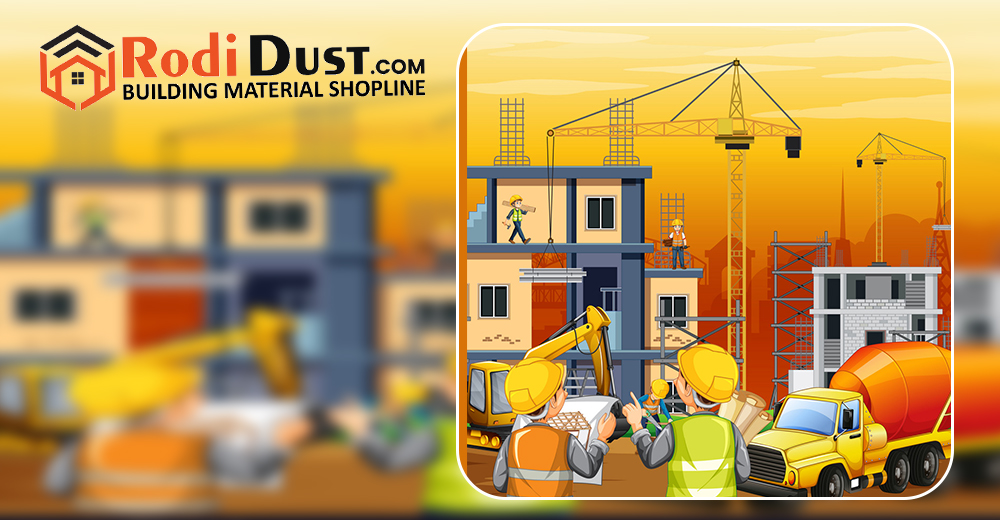 Be it, Luxury individual bungalows or massive Government Contracts,  Rodi Dust Marketing & Distributions Pvt. Ltd has emerged as the most triumphant Building Material Supplier in Delhi NCR and also in Gurgaon.
The company also always believes in teamwork and more importantly working as a family. Rodidust is a friendly, open-minded team of construction architects also our work is motivated by customer satisfaction.
Whatever the venture – big or small, bold or sensitive, we answer to your requirements without ever losing sight of your users, budgetary, also viable needs or desires. Our testimonial has been accredited and the company also always holds the spot as the Best Architects and Building Material Suppliers in Delhi NCR.
Our services:
We are the one-stop service provider for all your construction needs. The company offers a wide range of services like:
 

Civil contractors(House construction)

 

Building material supplier
Architects
Interior designing
Modular kitchen setup.
Painting and similar decorations.
Building material wholesaler

 

Solar services
False ceiling

 

Modular wardrobe providers.
Further, Rodidust has also identified that the building industry is handled with small gaps due to a lack of fair pricing, poor labor management system, delays, and also no worth comforting, on the raw materials. The company has built an aggregate system that looks up each of these matters and smoothies the overall client experience.
What makes Rodidust best
We concentrate on comprehending the necessities of construction by deeply studying and Improvising according to our customer's needs. Have the suppleness and autonomy of choosing the best material for any project. Deem in tidy Lifestyle irrespective of the location. Also with the progression of technology, people look for a contented lifestyle and further our pleasure lies in the contentment of your sparkling eyes.
Please Follow and Like Page Facebook