January 10, 2021
Online Market Trends For Building Material Suppliers
---
Online Market Trends For Building Material Suppliers
---
The world of online marketing is expanding and getting popular day after day. More and more building material suppliers and manufacturers want to make their online presence felt. Today everyone has accepted that most of the customers are online and if you want to catch their attention you have to be online. That is where your customer will notice you.
So, what are the digital marketing trends for building material suppliers and manufacturers?
Pace of digital marketing has quickened:
Having an online presence is become a norm for everyone these days. It's become a standard for all building material suppliers and manufacturers to be online to get in touch with customers. People are interacting with sellers and brands online. They are making online purchases as well. So online marketing is a priority if you wish to drive demand for your materials and products and outperform competition.
Technology is embraced by every demographic:
This is true for all industries. And building material industry cannot be excluded. Technology is being leveraged to meet customers where they are. Your office is in your pocket as all information is being stored in the phone. So, building material suppliers have to be proactive with technology. You go to a trade show because you find customers there. Like you set a booth that is visible to customers you go on social media and use it as your advertising platform or a meeting place with customers. Also, Google Ad words can be used to understand what keywords do customers use the most to search construction materials online.
You need to capitalize your digital presence by using technology.
Leveraging the online presence to woo customers:
There is a shift in the way businesses make their purchase decisions. People who decide to buy products and materials are no longer scampering through phone books to find a construction material supplier.
Builders and contractors realize the benefit of researching about different options and who they wish to do business with to be sure they get the best deals and quality of products. Regular customers do research online about what options are available to them before making a purchase. This way they arrive at the best option available to satiate their needs and requirements.
Sellers are now using online reviews to influence purchase decisions. People who need to buy building materials are now reading reviews written about the suppliers. So, if you don't have reviews a strategy needs to adopted to attract reviews.
Online sale of building materials:
Now in the online world, your products have to be sold on platforms that are meeting place for buyers and sellers. Your products have to be a part of online marketing websites and applications.
Building materials are now being bought and sold online. It's a great way to get in touch with the customer and negotiate deals. Since it is a Marketplace where customers can directly communicate with suppliers and it's a platform to find suppliers readily it works well for suppliers.
Customers prefer to purchase through such online platform.
Buyers want more information about your products and materials immediately. You have to be able to deliver information instantly and engage the buyer.
Thus, today's trend is about Chatbots and live chat. This system is useful to answer the queries of customers in real time. Most customers feel satisfied when they use live chat to have their queries answered. This increases conversion as well.
So, suppliers can Partner with us their building materials/products online through Rodidust.com        https://www.rodidust.com/
In the construction industry where sourcing materials in a challenge and a time-consuming activity, RODIDUST comes in as a unique platform to do business and source building materials.
Whether it is  Bricks, Ready Mix Concrete, Cement, Stone Dust, Steel & Tmt Bars, Aggregate(rodi), Jamuna sand, Interior service, Renovation, New construction etc. Now you can source them online on RodiDust.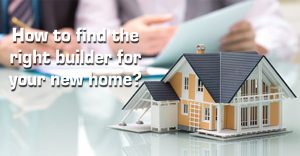 You can visit our website to know about how easy, convenient and time saving it is to buy  Building  material on the RODIDUST Building Material Gurgaon/Delhi website. Visit our website and get interact with us to know more about our products and services.
Also, keep visiting our blogs https://www.rodidust.com/blog/ to get the latest news from the world of construction. We are here to assist you in your new construction, House construction, Renovation, Purchasing building material from genuine company which is verified on Google also. i.e WWW.RODIDUST.COM 
In case of queries connect with our team:
RODIDUST building material supplier contact : +91 8368450521
Alternatively, you can write to us on info@rodidust.com