September 21, 2020
Where Could you Buy Crushed Stone Aggregate at the Best Price in Gurgaon?
Buy Crushed Stone Aggregate at the Best Price in Gurgaon: Aggregates belong to the class of inert granular materials such as sand, gravel, or crushed stone that, along with water and cement, is a necessary ingredient in concrete.
To have a good concrete mix, aggregates are required to be clean, hard, and strong while at the same time particles must be free of absorbed chemicals or coats of clay and other undesirable fine materials that may cause the deterioration of concrete with time. Aggregates, in general, account for 60 to 75 percent of the total volume of concrete and perhaps lays the foundation of a strong base for it. Aggregates are divided into two categories – fine and coarse. Fine ones in general, consist of natural sand or crushed stone with most particles being able to pass through a 9.5 mm sieve. Coarse aggregates are a bit bigger in size and this category is defined as particles greater than 5 mm, but generally, the range is between 9.5 mm and 38 mm
in cross-sectional diameter. Gravels constitute the majority of coarse aggregate used in construction by being mixed with concrete and the rest of the volume is comprised of crushed stone.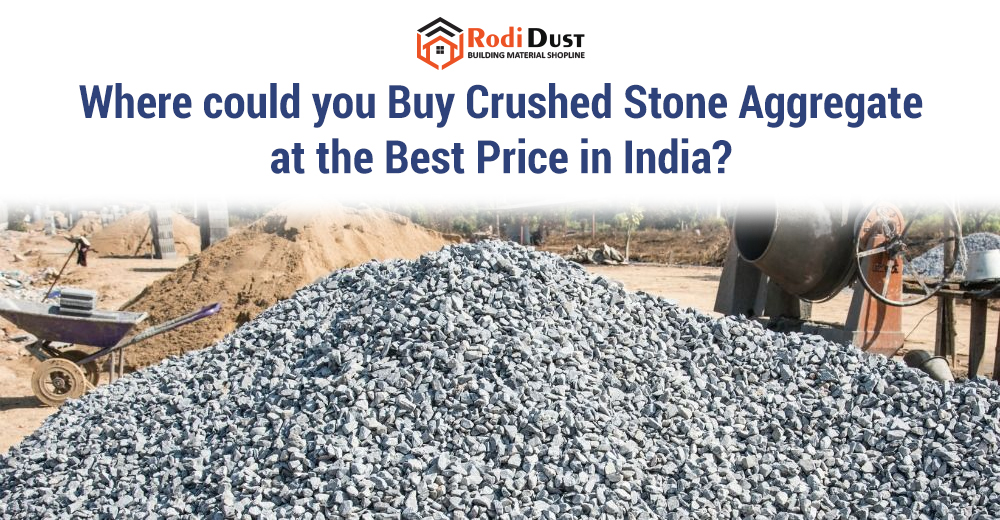 Natural gravel and sand are usually sourced by digging or dredging from pits, rivers, lakes, or seabed whereas crushed aggregate is produced by the crushing of quarry rock, boulders, cobbles, or gravels with a larger diameter. Recycled concrete also acts as a viable source of aggregate and it has been satisfactorily being used in granular subbases, soil-cement, and in new concrete foundations.
After the procedure of harvesting is completed, aggregate is processed that is, it is crushed, screened, and washed to obtain proper cleanliness with no traces of unwarranted material, and then it is graded. If necessary, an extra step like a benefaction process such as jigging or heavy media separation can also be used to upgrade the quality. Once processed, the aggregates are handled and stored in perfect conditions to minimize segregation and degradation and at the same time, to prevent contamination.
Since aggregates firmly influence concrete's freshly mixed and hardened properties, mixture proportions, and thus the economy selection of the right kind of aggregates is an important process. Although there are some variations in aggregate properties and based on the difference in characteristics the following factors are considered:
● grading
● durability
● particle shape and surface texture
● abrasion and skid resistance
● unit weights and voids
● absorption and surface moisture
Particle shape and surface texture are important factors as they influence the properties of freshly mixed concrete more than the properties of hardened concrete. Rough-textured, angular, and elongated particles need more water to produce a concrete with sufficient water content that is smooth and has a rounded compact aggregate. Rodidust is a prominent aggregate supplier in Gurgaon that is known for the quality of its products. The best part is, one can even buy Crushed Stone aggregate online in Gurgaon and places around including Delhi-NCR. The price is reasonable and affordable and as a prominent aggregate wholesaler Delhi NCR it offers aggregate and other building materials at wholesale rates that certainly help you save a portion of your overall budget.