March 4, 2022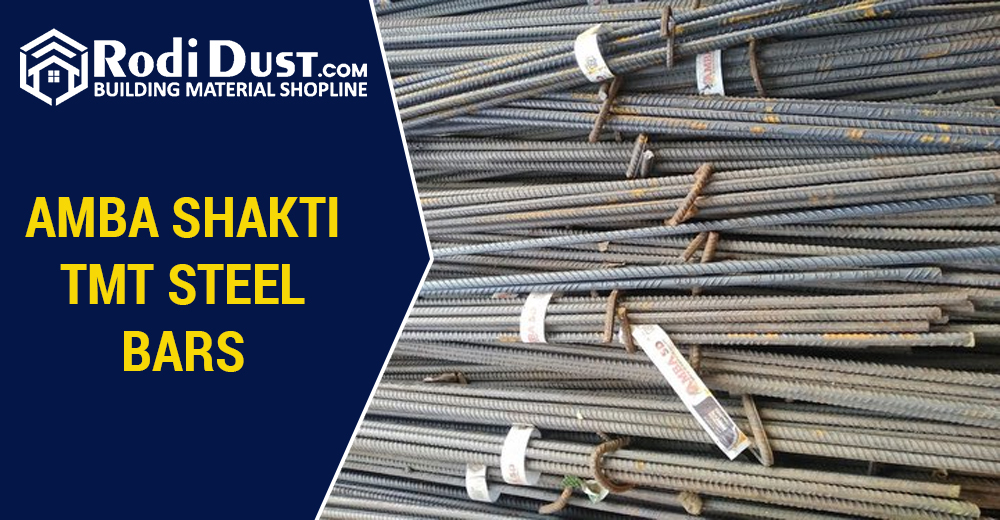 Amba Shakti Steel Bars – Our home depicts our status and way of living. That is why we have many plans and imaginations for the decoration of the home. But with the beauty of homes, it's equally important to consider their strength and durability. For better constructional outcomes there are some factors that should be considered, selection of TMT bars is one of those major aspects.
Amba Shakti Steel manufactures the TMT steel bars to meet the requirements of strong foundation that can withstand and hold out against forces such as corrosion and shear tear.
ABOUT AMBA SHAKTI TMT BARS
Amba Shakti TMT steel bars are ideal for building earthquake-resistant structures.
Minimizes the damage cause of natural seismic activities and also offers the perfect optimum balance between elongation and hardness.
Also possess high yield strength and greater ductility and tensile strength.
High-temperature subsequent shaping rolling and twisting of TMT bars make them effective for any kind of construction.
Steel bars are highly tensile and ductile.
Malleable and have weldability.
Available in all grades and are cost-efficient.
Highly dependable construction material
Amba Shakti Steel is highly energy-efficient their TMT bars are widely in use in all construction types such as residential  projects, commercial infrastructures, underground/underwater projects, bridges, dams and high rises all across the country.
Further, it greatly reduces the negative environmental effects as they can be recycled and reused.
Buy the best TMT bars from Rodi Dust Marketing & Distribution Pvt. Ltd.
To meet the all needs of the functional level of construction, www.Rodidust.com is a one stop solution.
We deliver the best quality steel in the original state to cut out any chances of alterations made with them.
Rodi Dust Saria team is a well train team that guides you all through your journey of fulfilling your dreams.