February 27, 2022
Among the many available Steel manufactures in India, there is always a tough competition for becoming the best TMT bar makers. Rodi Dust Marketing & Distributions Pvt. Ltd. makes a continuous study about the TMT bars process and make so that it can help its customers choose the best TMT bars for constructing a house.
Best TMT bars in India: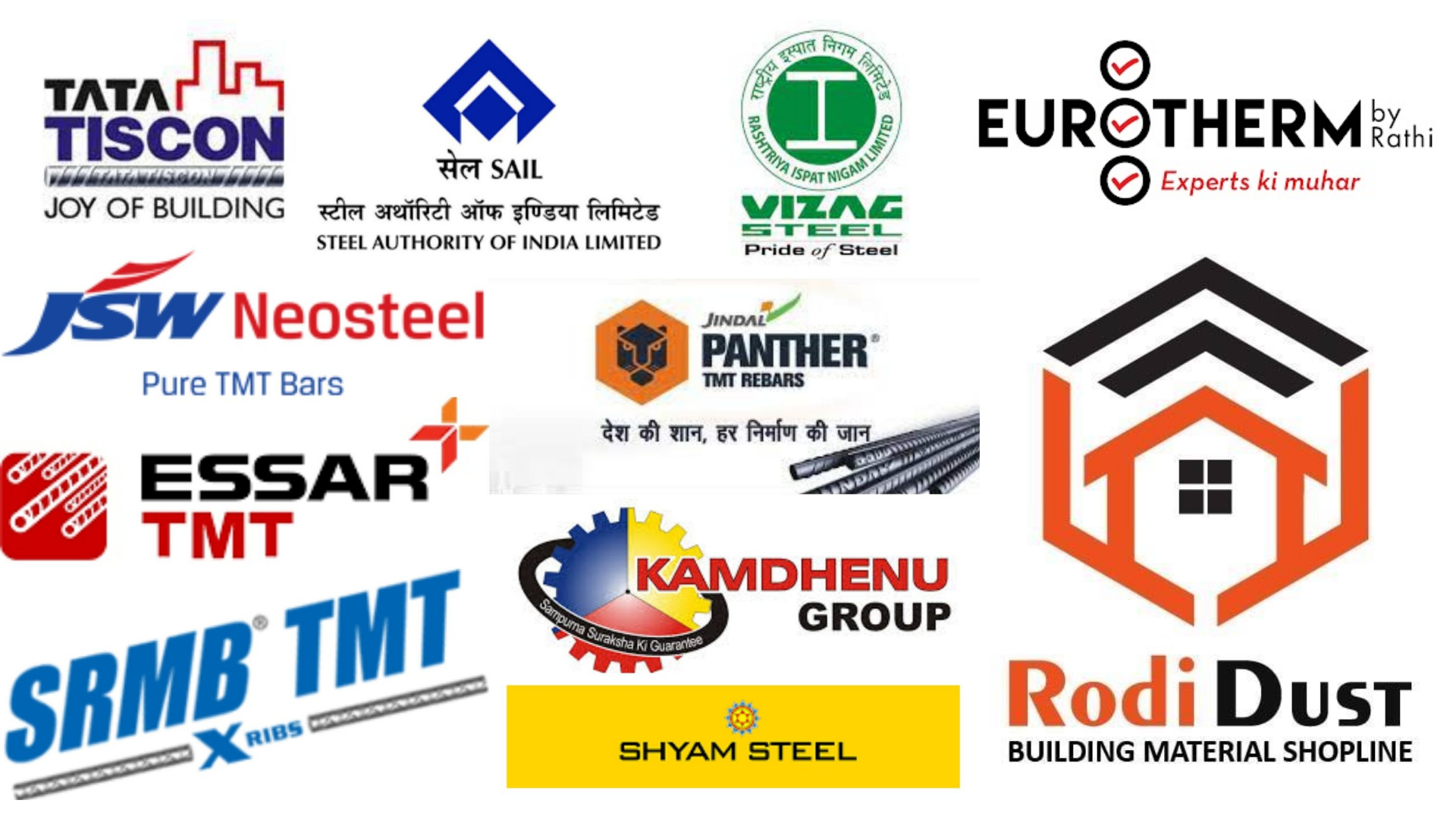 A survey done by the Rodi Dust company has resulted in the following top 10 choices of the customers:
TATA TISCON (Tata Steel Limited)
SAIL (Steel Authority of India)
JSW Neo (Jindal South-West)
JSPL Panther (Jindal Steel & Power Limited)
Vizag TMT (RINL/Rashtriya Ispat Nigam Ltd)
Kamdhenu
SRMB Steel (SRMB Srijan Private Limited)
Shyam Steel
Rathi Eurotherm
Rodi Dust Building Material Suppliers is a one stop solution for the customers for choosing the best TMT bar available in India at their door steps at the best prices.
We ensure that the right quality and quantity is delivered in a time bound manner with absolute transparency so that an amiable relation is always maintained between the customers and us.
We also promote the vision of Digital India to transform India into a digitally empowered society just as we have entered into the e-commerce world providing the best TMT bar to our customers.
Learn the Ropes:
To know what is the best TMT bar for you, Rodi Dust Marketing Distributions and Pvt. Ltd. has also come up with a gist of all the TMT bars available in the country at https://www.rodidust.com/tmt-bars.html. One can easily choose the best TMT bar from here according to their needs.
In addition to providing the best TMT bar to our customers, we are also available for our customers in helping them choose every building material product required for building their dream projects.
About Rodi Dust:
Rodi Dust Marketing & Distribution Pvt. Ltd. believes in providing the best TMT bar to the customers.
We also promise on-time delivery of the products at the lowest price one can find in the market.
In addition to this, we also take regular feedbacks from our customers so that we can always make improvements in our service.
For the ease of customers, we have also launched online services where you can order even the smallest required quantity.
Our Vision:
We aim to provide the best TMT bar at the best prices. We are currently delivering our services only in Gurgaon and Delhi NCR but with the sole motive of expanding it all over the country.
Contact Us:
For any sales related queries, you can reach us info@rodidust.com
Call :- +91  8368 450 521 , +91 9582 872 872