March 1, 2022
Ambuja Cement is one of the most used and trusted cements in India. Known for its high strength and high performance, it comes in both Ordinary Portland Cement (OPC) and Pozzolana Portland Cement (PPC).
RodiDust Marketing & Distribution Pvt. Ltd. is the biggest supplier of Ambuja Cements in Gurgaon and Delhi NCR region.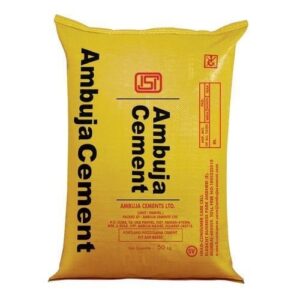 Importance of Ambuja Cement in construction:
Ambuja Cement is several times stronger binding material compared to lime and clay.
Due to its production in large volumes in controlled condition, it is readily available in the market.
When stored properly in ordinary atmosphere, it do not deteriorate for at least 3-4 months.
When mixed with water, cement starts setting and gain sufficient strength in a day or two, where as other binding materials require much longer time.
Where tension and shear stresses occurs, Ambuja Cement gives good bond to steel reinforcement and transfers excess stresses to steel.
Produced from the materials like limestone, hematite, bauxite, clay, etc which are plentifully available in the upper crust of the earth, it imparts strength and durability to building elements.
It is comparatively cheaper material.
TRUSTING RODIDUST:
Rodi Dust Marketing & Distribution Pvt. Ltd. has been the first choice of customers.
We are trusted for fast and timely delivery of Ambuja Cements in Gurgaon and Delhi/NCR regions.
Being one of the leading building suppliers in Gurgaon, we believe in providing our customers the best rates.
We value every feedback and try to improvise  according to the needs of the customer.
Rodi Dust act as a trusted carrier for delivery of Ambuja Cement.
We prioritize ourselves in building a high, respected and amiable relation with our customer base.
We have entered the world of e-commerce for greater transparency.
In addition to this, our online services  gives a one stop solution to the customers offering them every product required for making a house.
For more information, we can also be contacted on http://www.rodidust.com or mail us at mailto:info@rodidust.com.