July 15, 2023
Building Material Suppliers: Your One-Stop Solution for Quality and Affordability
Building material providers are essential to the success of any project in the world of construction. The long life and safety of the finished product, whether it is a private home or a business building, directly depend on the quality of the materials utilized. We will discuss the importance of construction material suppliers in this blog post, as well as how RodiDust, a building material supplier in Gurgaon has become a dependable one-stop shop for quality and price.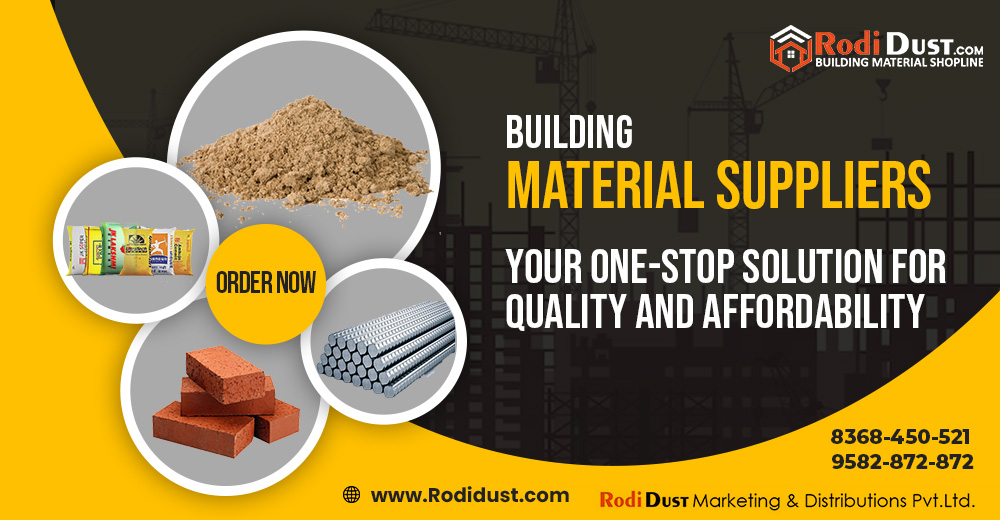 The Role of Building Material Suppliers in the Building Industry
Building material suppliers are the backbone of construction projects, offering a wide range of materials needed to bring designs to life. These suppliers simplify the procurement process by providing a central source for all required materials by providing on-shop or online building materials in Delhi. This removes the need for project managers and contractors to spend valuable time and resources sourcing materials from multiple vendors. Additionally, building material suppliers like RodiDustensure timely delivery, minimizing delays in the construction schedule.
RodiDust's Pledge to Provide Quality Materials for Long-lasting Structures
To build durable constructions, using high-quality materials is essential. Building material suppliers like RodiDust are aware of the value of quality control. We carefully choose materials from reliable producers, making sure that each product complies with high industry requirements. These providers give customers peace of mind by supplying excellent products that improve the overall toughness and security of structures.
If you're searching for building material suppliers near me that prioritize its customer RodiDust is the one option that provides quality and goes above and beyond to uphold its standing. We make certain that every material we provide satisfies the highest quality standards through strict testing and examination methods. Client approvals confirm the durability of structures constructed with RodiDust's materials, signifying our dedication to quality.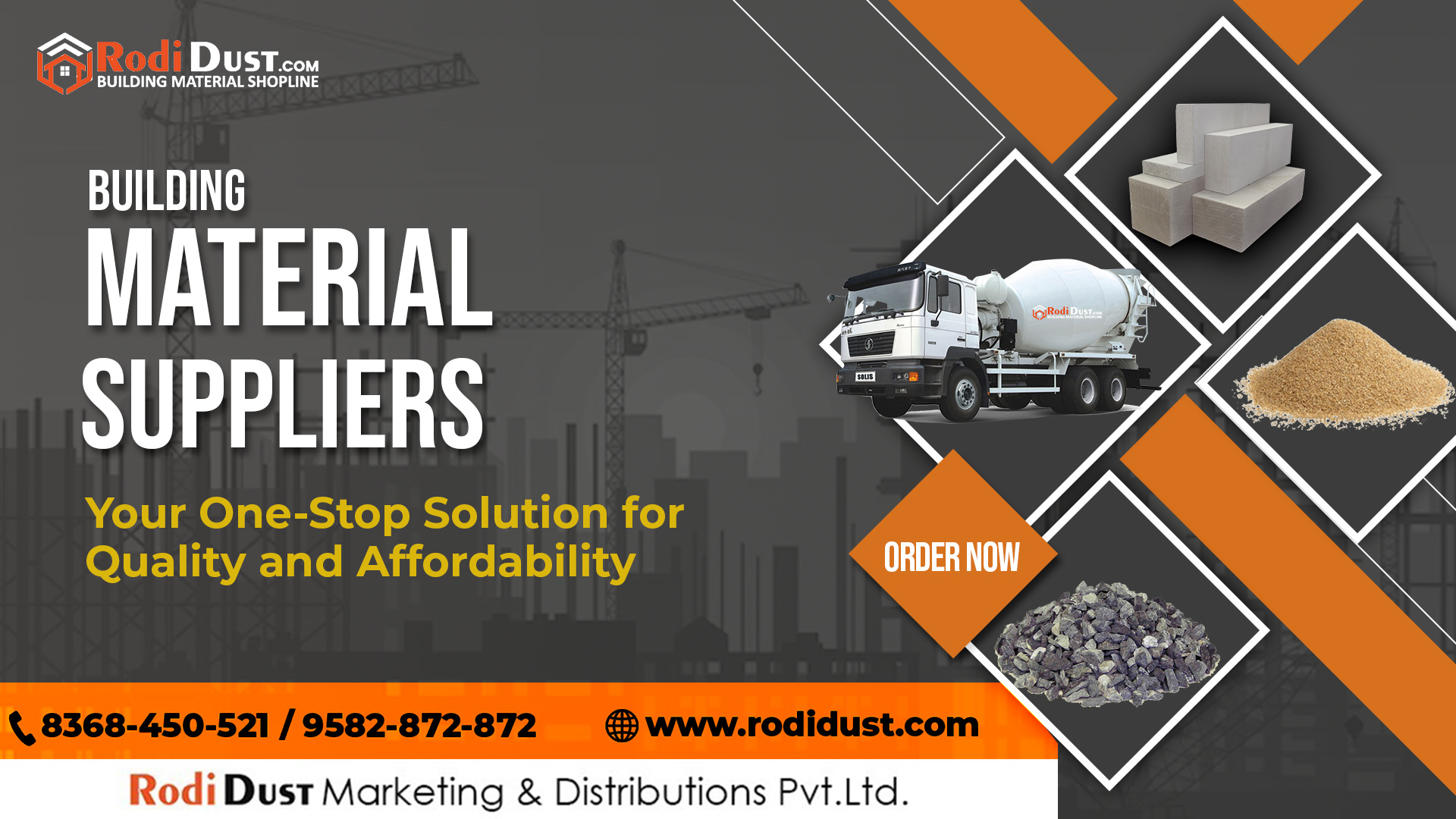 Premium construction solutions at cost-effective prices at RodiDust
RodiDust understands the importance of affordability and offers solutions modified to meet clients' budgetary requirements. By using our extensive network and consulting power, we can provide materials at competitive prices without compromising on quality.
RodiDust gives examples of how our reasonable solutions have helped our customers save a lot of money. These success stories demonstrate our capacity to provide value without risking the project's purity.
What Makes RodiDust Stand Apart from the Crowd
Suppliers of building supplies like RodiDust provide more than simply the actual products. They offer extra services that improve the value of building projects. For instance, we visit project sites to determine their needs. In addition, we provide professional guidance on choosing materials that take into account aspects like affordability, toughness, and environmental impact. This advice enables clients to organize their projects efficiently and make educated decisions.
What Makes RodiDust the Perfect Partner for Construction Material Needs
Building material suppliers are crucial support in the construction sector because we provide high-quality products at competitive prices and knowledgeable guidance. As a trustworthy one-stop shop for all of your building needs, RodiDust stands out. We are the perfect option for any construction project because of our dedication to quality control, cost-effective solutions, value-added services, and a streamlined procurement procedure. Choosing a renowned building material supplier like RodiDust is a choice that may have a significant influence on the success and lifespan of construction when it comes to building with precision and efficiency.
Note: Also Please Like Share and Comment on Facebook Page