July 25, 2022
Jamuna Sand Supplier In Gurgaon
Jamuna Sand Supplier In Gurgaon – The naturally occurring sand obtained from the banks of rivers is known as River Sand. Commonly known as Jamuna sand or Yamuna sand is the sand from the banks of the river Yamuna or river beds.  Due to its strength and other binding properties, it is widely usable in masonry work.
Yamuna Sand is naturally available. Hence it is a cheaper option in contrast to other sands.
Also, it has better permeability when it is added to concrete in comparison to other sands.
Further, the less water absorption of 1.5-3% of Jamuna Sand makes it more suitable for construction purposes.
The texture of river sand is smooth and also it has a better granular shape.
The usage of river sand can be in RCC, plastering, and brickwork.
As far as the availability of  Yamuna Sand is concerned, Rodidust being the best Jamuna sand supplier helps you to provide good quality Jamuna sand in Gurgaon and Delhi NCR. The prices quoted by us, for river sand to be supplied are lucrative and fair. So if you are looking for the best quality Jamuna sand for your construction work, it is worthful to contact us.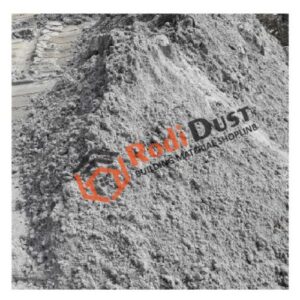 Rodi Dust Marketing and Distributions Pvt. Ltd. – A Reliable Building Material Supplier
Rodidust being the best construction material supplier provide best quality building material. We know and understand the value of our clients' time and budget. So, it is our topmost priority to supply building materials in Gurgaon on time at affordable prices. Our prices are not only affordable but also competitive among the entire market. As, we truly believe that success comes through dedication, passion, and hard work so always being committed to our clients. Our company ensures the proper understanding of customers' requirements and fulfills their needs with full attention.
Contact Us:
Read More: