March 9, 2022
Jindal Steel Supplier in Gurgaon
Steel is the crux material in modern construction and is widely in use material for any type of construction. Jindal TMT bars gives a perfectly strong foundation to the building as it has high resistance to  termites and fires . Rodi Dust Marketing & Distributions Pvt. Ltd. are the biggest Jindal Steel Supplier in Gurgaon.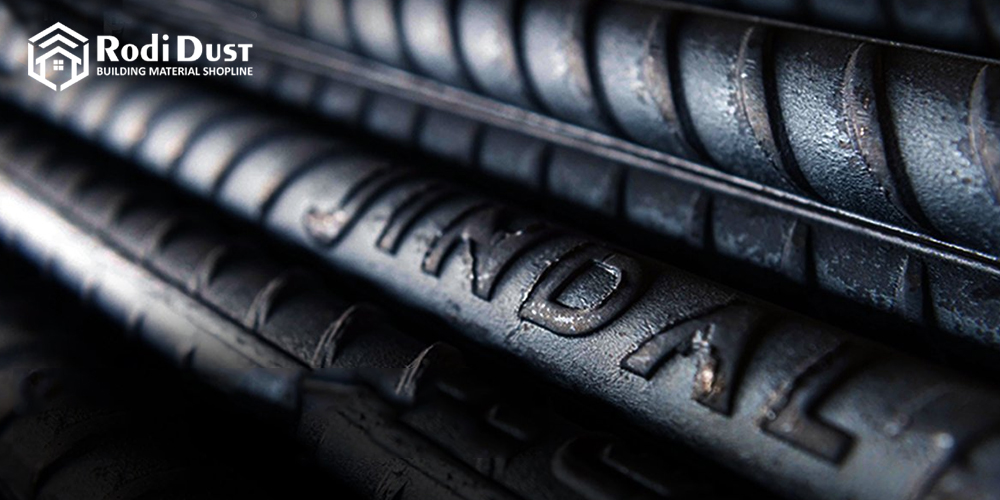 Jindal steel in itself is a well-known brand that comes up with the best steel products for construction with multiple options. So, it can easily be the best choice one can go with to make one's project extraordinary. Rodi Dust Marketing & Distributions Pvt. Ltd. is the most reliable building material suppliers in Gurgaon and Delhi/NCR dealing in Jindal Steels.
We are proudly serving our customers by being the most eminent Jindal Steel Supplier in Gurgaon.
We also promise to deliver the best material to our customers according to their need and are continuously working on the quality of our service.
Specifications of Jindal Panther TMT bars:-
Jindal Panther TMT rebars comes with latest on-line high yield quenching and self tempering (HYQST) technology. The modern mill equipped with morgan enhanced temperature control system (METS) produces TMT rebars in 6mm to 40 mm diameter suitable for high strength applications.
The production of TMT rebars involves a combination of plastic deformation of steel in austenitic stage followed by quenching and further tempering. The process controls at each critical operation ensure uniform properties in each rebar and provides the TMT rebars with a soft ferrite and pearlite fine grained core, a strong and tough tempered martensite layer imparting it with high ductility as well as strength thus making it ideal for high rises, dams, bridges, individual houses and any critical structures where high yield strength is required without compromising on the elongation properties.
The TMT rebars are conforming to the latest BIS-1786: 2008 specifications and are available in Fe 500D, Fe 550D&600 grade in normal, EQR & CRS quality, where Fe 500D grade is highly suitable for seismic prone areas.
The prime feature of Jindal Steel:-
High compactness to yield strength ratios.
Have an unprecedented blend of resilience and ductility.
Superiorly corrosion and rust resistance.
Excellent bendability and workability.
Services offered by Rodi Dust Marketing & Distributions Pvt. Ltd.:- 
We know that it's important to choose the right material during the construction of any project, but due to lack of knowledge about the steel quality and grades our customers have to face a lot of problems during the selection of the right material. So, here we are to help you with well-educated experts who will assist you with their best knowledge.
Moreover, on-time delivery and proper handling of the material are important to pace the construction work. Our well-trained team is working as a chain from the steel plant to the construction site, from the loading of material to its delivery.
So, if you are constructing your house, industrial buildings, high rise townships or any other construction project, Rodi Dust TMT suppliers are always there to help with our best quality product and professional team.
Contact us: