July 30, 2019
Benefits of buying building material online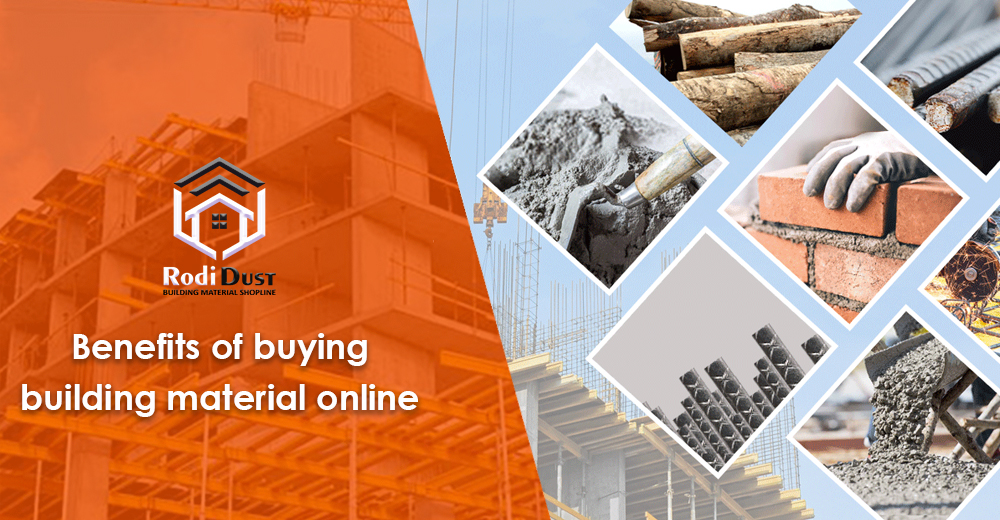 Benefits of buying building material online : Ever wondered having a huge network to compare your needs and then buy any product.? Well, online services are taking care of all such needs as it is high time to have convenient life and build a home or a property without worrying about the delivery of supplies. In the era of technology, no sector has been left behind and none of it will be left out. These online means provides its users with a means to make a choice which is based only after a better comparison, whether the same may be regarding the quality, ratings, price, the delivery time, the place where all can be ordered at once without having to care about visiting different places with the needs.
The convenience is high and so are the options. Buying Stone dust or Jamuna sand or even bricks have become so easy. Prices compete and hence people get better rates together with high-quality products and a means where reviews can be received at real-time. Apart from these some other benefits associated with buying building material online are:
Samples are available at doorsteps- the varieties of suppliers can be contacted and samples can be received from the same without having to visit them individually. The best among them can be chosen and ordered if price deals seem appropriate.
Convenience- one need not travel from place to place and can order the number of building materials just as when they want and sitting anywhere. All they need is better connectivity of an internet and better price deals.
Time-saving- no brand and products to be checked by visiting door to door at every shop. All one need is a better time saver thing which is offered through online orders.
Better price and rates- there are competitors and what one does affect the other. This, in turn, makes the customers stay at a benefit and make sure that they take advantage of best deals out there.
Expert advice- there have been seen growing online chats with experts and sales executive in today's era. So what exactly one needs.? all they need is a better list of their requirements and they will be able to get better expert bits of advice which in turn will help them buy better.
Reviews of products to be ordered are readily available- yes, one can now order the building material online by having a better review reading. They can easily check out the ratings and comments section and make themselves assure as regard what they choose is best for them and will prove to be a better deal in all terms.
Variety- this is another better thing among others which helps us look for what we need and in extra of what may be needed by the building in future. A variety at one stop is never a choice in the offline market and this online business of dealing in building products like RMC, Jamuna sand, etc can all be settled at one place.
There are many other benefits which are making the online business of Building supplies successful in Gurgaon.
One such better option of building material supplier in Gurgaon which provides online service is Rodi Dust. They are specialized to provide the users with better products right on time. From quality to price, none can be doubted when it comes to Rodi Dust. With specialization in what the ordered before, the company turns up to also invest in other upcoming products like Steel and Cement. Apart from same, all the other Building materials they deal in are Aggregate, Bricks, Stone Dust, Jamuna Sand, RMC, Interlocking tiles, Vedic plaster, etc.
The company has been serving in Gurgaon and making people satisfied with its quality and affordable rates. Seeing such growth they have also been finding opportunities to expand all over India where they can help people build homes and offices they love not just the properties they make.