November 4, 2022
Best Architecture in Gurgaon for High-end Interiors
The RodiDust is a leading Best Architecture in Gurgaon that offers high-end interior designing solutions for commercial, industrial, and residential spaces. We just don't seek to deliver a beautiful residence or elegant office area, we ensure we utilize and decorate each corner generously. The team of professionals at RodiDust, the best architects in Gurgaon. First observe the needs of customers to make the best strategies, outline them with creativity and perform it beautifully. We also assure to deliver extraordinary architecture solutions to our clients by converting ideas into reality. Through our team assistance, commitment, knowledge, obligation, endeavors, and also proficiency.
How we work
The RodiDust- The best Architecture in Gurgaon, addresses contextual approaches and fundamentals through sincere programming and integrating localizedmastery& technologies. The projects completed comprise various, banks, hotels, corporate, furniture shops, factories, residential, academies, offices, etc. Hence we can say that RodiDust is a one-stop solution for all kinds of architectural requirements in Gurgaon. We serve Industrial, Commercial & residential spaces.
Whether you want to have a modular kitchen or exquisitely design your living interiors, you can trust us to get promising services that are never expected before. We strive hard to stand by the commitments we make to our clients.
About our team
Our team is a versatile design practice whose work seamlessly weaves the five elements of nature and also brings alive the unique dimension of your and/or your organization's individuality and aspirations, capturing the soul of the place. We conceptualize and build interior and exterior spaces, both commercial and residential, and have the best team that delivers large architectural ideas to the smallest of furniture details.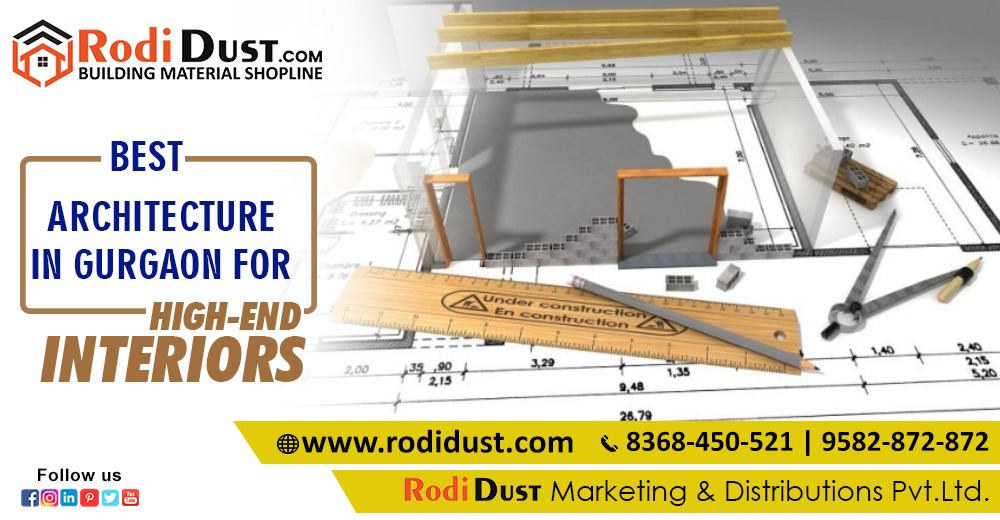 Why choose RodiDust
Gurgaon-based RodiDust is a professional architect company that takes a deeply professional approach to its work and combines this with a strong focus on the top tactile and sensory qualities of the space. The design process is famous for looking at sustainability through multiple lenses of cultural, social, and environmental impact. There is an active engagement in integrating localized skills and resources with state-of-the-art materials and technologies.
Note: Also Please Like Share and Comment on Facebook Page