June 20, 2022
Although red brick is an important element in the construction process. In masonry construction, it is a kind of block that is used to construct pavements and walls. In the manufacture of red bricks, the key ingredients are  50% to 60% of Silica (sand), 20% to 30% of Alumina (clay), 2 to 5% of Lime, up to 7% of Iron oxide, and less than 1% of Magnesia.
However, brick size is usually taken into consideration in construction projects as somehow the speed of masonry work depends on the size of bricks that are used. The standard size of brick is 9.0 × 4.2 × 2.7 (in inches) or 228 × 107 × 69 (in millimeters).
Below a table has been formulated showing the different kinds of bricks available in Gurgaon, their source, and their respective prices per 1000 bricks.
| | | |
| --- | --- | --- |
| Quality | Price in Gurgaon | Source |
| Bricks No 1(Awwal) | Rs. 6700/- per 1000 Bricks | Jhajjar, Baghpat |
| Bricks No 2 | Rs. 5500/- per 1000 Bricks | Jhajjar, Baghpat |
| Naram-Awwal | Rs. 6200/- per 1000 Bricks | Jhajjar, Baghpat |
While doing any construction work, it is important to look for a reliable supplier providing best quality bricks. Here, Rodidust supplies all kinds of bricks at competitive and fair prices.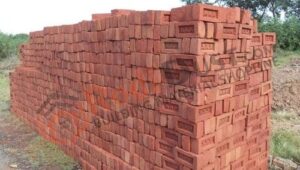 Why Rodi Dust Marketing & Distributions Pvt. Ltd. a Better option?
Rodiust brings its attention to clients' demands. We keep a close eye on the products we deliver to our clients. Only after we fully understand our clients' requirements, we provide them with quality products at lucrative prices.  Timely- delivery is the key factor that Rodidust usually follows, as we value our clients' valuable time. This is how we treat our customers. We are an organization, widely known for supplying quality construction materials in Delhi NCR. When you choose us, you will feel the benefit of being heard even after your purchase as well. To communicate with us, visit us @ www.rodidust.com.