June 21, 2022
How to Choose Authentic TMT BARS
Best TMT Bars Suppliers is one of the most important construction materials worldwide. They also provide strength to structure by holding the edifice. The quality of TMT bars cannot be compromised as they are one of those crucial materials that help in determining and assuring the longevity of building structures. They are also helpful in building earthquake-resistant buildings and are widely used for the same.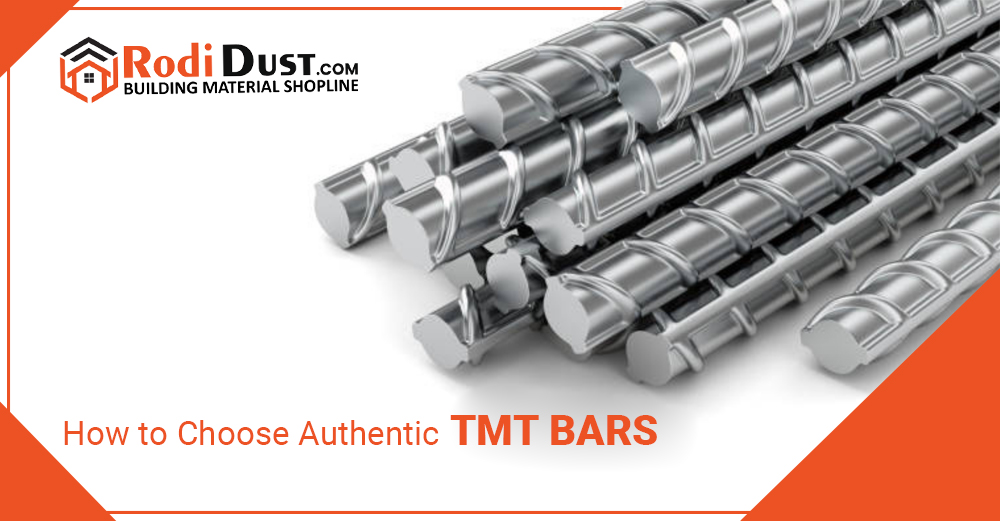 Now a day's there is a wide range of TMT bars present from different brands and of different qualities which makes it difficult for people to choose the right one from them. Rodi Dust Marketing & Distributions Pvt. Ltd. is a prominent building material supplier in Gurgaon and Delhi NCR as they also provide all kinds of different building materials required for construction at the best price.
Rodidust Best TMT Bars Suppliers also provide different grades of TMT bars such as – Fe 415, Fe 500 and Fe 550, and Fe 600. Selecting the right grade TMT bars is a must if the construction is happening in an earthquake-prone zone. A higher grade means higher yield strength. Rodi Dust Marketing & Distributions Pvt. Ltd. helps you select the best quality construction steel and other material according to your construction need and budget.
Rodidust has TMT bars from different brands and grades so you never run out of choices. TMT brands at Rodidust are:
Supershakti TMT bar
Electrosteel
Jindal Steel
JSW Neo Steel
SAIL
Tata Tiscon
Vizag steel
Rathi Steel
Kamdhenu Steel
MS Steel
Different Grades of TMT bars at Rodidust:
Fe 415: Best for residential construction.
Fe 500: Suitable for construction of multistory buildings and underground structures, and bridges.
Fe 550: Used as an alternative to Fe 500 where works need to be more stable and precise.
Fe 600: widely used for heavy construction because of their extraordinary strength and hardness.
How Rodi Dust Marketing & Distributions Pvt. Ltd. can be your perfect partner in edifice:
Rodidust has been a leading name in the construction industry with its top-notch services like construction material supply, Architects, Interior designers in Delhi NCR, Civil contractors etc. Throughout all their service one thing runs in common which is the idea of providing its customers with superior quality material and reliable support. Rodidust has the vision to revolutionize the construction industry with an inventive approach and the use of state-of-art technology.
Please Like and Comment Share My Facebook Page