November 8, 2021
Difference Between AAC Blocks And Red Clay Bricks
Do you plan to construct your dream home soon? Well, in that case, you are supposed to plumage through a series of building material options. The overwhelming options might get your mind a little flabbergasted. Let us bring some peace into the situation. Here is a cumulative and comparative discussion.
Take a cursory look at the following comparison, before you type the phrase 'building material supplier near me' on Google.
AAC blocks
The full form of AAC is autoclaved aerated concrete. These are certified materials which you can use for the construction of a building. These blocks are surprisingly lightweight but they have got an overwhelming load-bearing capacity. As a matter of fact, these materials are resistant to both pressures as well as heat. The sound insulation capacity is also highly appreciated.
AAC blocks have got huge acceptance as well as demand in the construction market. They are in high demand when you contemplate constructing high rising apartments. They are some attributes that make these blocks a favourite with the property developers. If you tend to use AAC blocks in the development process of an apartment or a building, you will need to use a limited quantity of concrete as well as steel. Apart from that, you will not spend much on mortars as well. Thus, it is a cost-saving factor for property developers.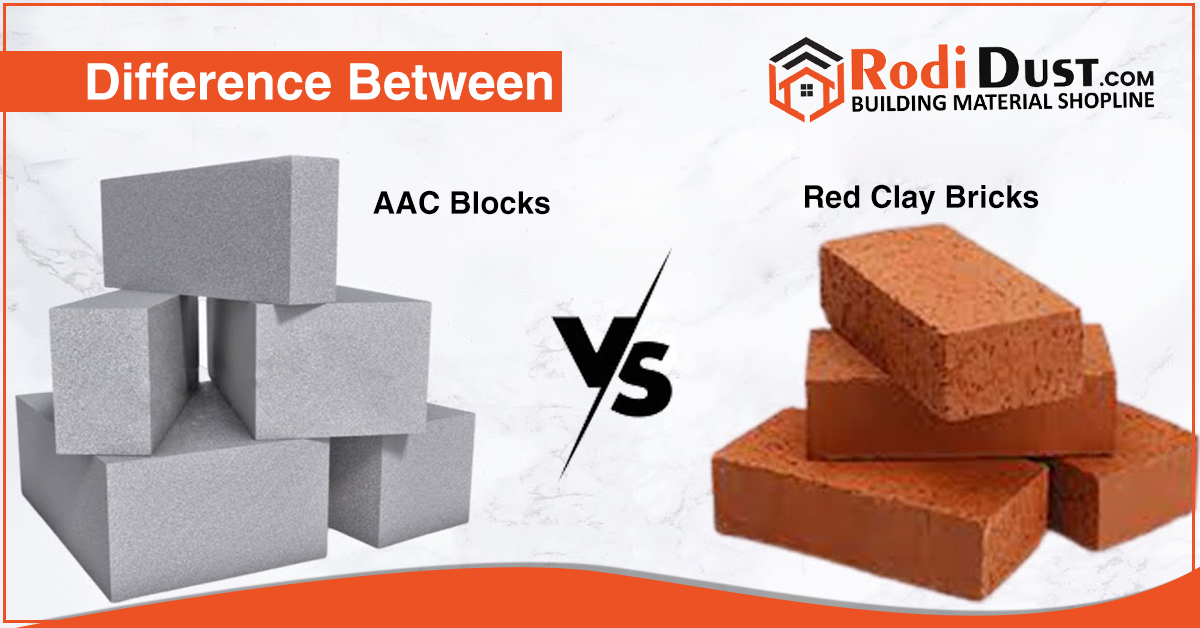 Red Clay Bricks
Red Clay Bricks serve as a great foundation for the dream house that you envision in your mind. These red bricks have been used in building construction work since time immemorial. Naturally, they have a great deal of significance in this industry. When it comes to the aspects of feasibility, accountability as well as convenience, Red Clay Bricks stand tall and come first on the priority list of several house owners.
Besides, red bricks offer a superior quality of insulation as well. These bricks happen to be quite small in size. Therefore, you can always be in your comfort zone while utilizing them on your property. Moreover, the texture, as well as the length of these bricks, appear to be comfy as well.
Talking about the core elements, red bricks come to existence with the proper amalgamation of iron oxide, clay or alumina, magnesia, lime as well as sand. Thus, the quality of these bricks is trustworthy. Because of the durability of these bricks, you can consider them for big buildings, arches, foundations, bridges, pavement etc.
Conclusion
Hope you have garnered a clear understanding of Aac Blocks And Red Clay Bricks. If you intend to catch up with more informative pieces on the latest buzz around this industry, keep checking our posts regularly. In case you would like to order building materials online, you can check our website.