Product Description
These days, plenty of the construction project, especially like the construction of the road project, requires the dust's involvement. Besides, the manufacturing of the slabs as well as retaining of the walls turns out to be better when you utilize the dust to make them stronger. There are different types of dust that you can get from Rodidust, the best building material supplier in Gurgaon. The dust that we provide is effective enough in terms of long-term durability. Each of them is quite favorable for giving long-term benefits. Some of the best ones are as follows.
Stone dust is considered as one of the most important building material and is usually mixed Stone Rodi and cement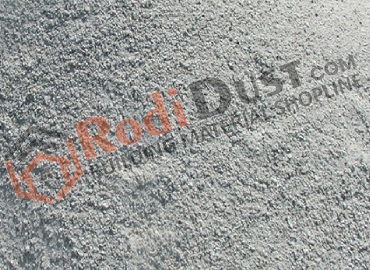 Stone dust is a multipurpose building material for any type of construction & also named as Crushed stone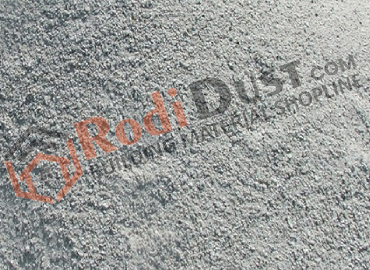 Washed Sand is one of the major building materials and is usually used in tiling, plastering, landscaping, playground
Additional Details
Stone Dust
The stoned dust is by-product of aggregates. In the manufacture of aggregates in crusher plants, the finely- crushed aggregates become fine aggregates which is called stone dust. While screening on vibrating screener; the coarse aggregates and fine aggregates are screened separately. Further stone dust is conveyed through conveyer belts and stacked in stock piles. This is how stone dust is obtained. It can be used in concrete in the place of natural sand.
Properties of Stone Dust
1. Stone dust has rough texture but where flat and smooth surface needs to be created, it is highly usable.
2. While going through masonry work, price is most importantly taken into consideration. And looking upon stone dust, it is considered as cheaper option.
3. It is available in various types hence its properties differ according to its variety. So, it can be utilized according to the type of construction work.
4. Its non-porous property can help in reducing shifting risk and damage to paving stone. As, it helps in stopping water penetration in base materials.
5. The pressure of stone pavers can be supported with the help of stone dust as it has good strength along with incredible durability.
6. Because of its strong binding properties, it is worth considering stone dust in construction process.
SIEVE Analysis of Stone Dust
Weight of Sample = 1000gm (1Kg)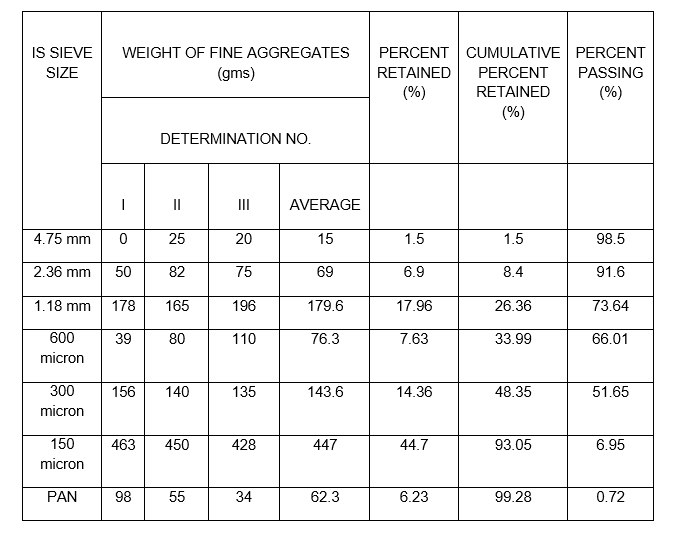 Manufacture Sand (M-Sand)
Due to the fast growing construction industry, the demand for sand has increased tremendously causing a deficiency of suitable river sand in most part of the world. Due to the depletion of good quality river sand, M-sand is identified as an alternative to river sand. M-sand represents manufactured sand which is manufactured in industries by crushing rocks, quarry stones or larger aggregate pieces into sand sized particles in a factory or quarry. M-sand is considered to be best construction material in recent times. However, it is significantly considered to provide a long term solution to the construction industry to overcome the shortage of river sand. As the extraction of river sand leads to ecological imbalance, M-sand is worth using in construction process. For overcoming other issues such as global scarcity for natural sand, growing demand for fine-aggregates in construction, remote location of sand pits and presence of silt and clay in natural sand; M-sand is economic and eco-friendly solution. It is highly recommended for brick work, RCC works and block work. For different grades different grades of M-sand is used.
Properties of Manufacture Sand (M-Sand)
1. This sand is already sieved in the required size that is below 4.75 mm so there is no wastage during manufacture of this sand.
2. It has rough texture and angular shape with faster setting time.
3. As M-Sand is obtained by crushing aggregate, hence it does not contain any silt content. However its screening is not proper sometimes so it may contain some dust.
4. The quality of concrete and assumptions of concrete mix designs cannot be hampered by manufactured sand as there is no moisture content in this sand.
5. With higher compressive strength and flexural strength it has less slump.
6. There is no need of screening on site as manufactured sand is artificially produced so there are no oversized materials in it.
7. It has water absorption from 2-4% with bulk density of 1.75g/cm3 and specific gravity of 2.5 to 2.9.
8. While using M-sand in concrete, the bulkage correction is required during mix design.
9. It has ability to hold surface moisture of M-sand is upto 10%.
10. It recommended as alternative of natural sand as it is economically and ecologically beneficial as compare to it.
Stone dust @Rodidust
Rodidust as best building material suppliers in Gurgaon and Delhi NCR offers good quality of stone dust and other building materials at fair and lucrative prices. Timely- delivery is our key factor. Rodidust being best stone dust suppliers in Gurgaon and Delhi NCR value client's requirements. Our experts guide you to choose right type of building material according to you construction project's requirements.