ESL Steel Limited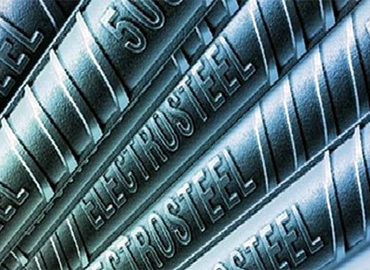 Electro steel Limited is an Integrated Steel Producer, which was incorporated in 2006 as a Public Limited Company with strategies in Bokaro, Jharkhand, India. In June 2018, Vedanta Limited attained the leadership of ESL through the Corporate Insolvency Resolution Process begun for expressing the perseverance of non-performing resources of the Indian banking system. The company has negotiated a greenfield integrated manufacturing installation, which is presently authorized at a degree of 2.5 MT per annum. The Company's commodity range comprises TMT bars, Billets, Pig iron, Wire Rods and Ductile Iron Pipes.The Company has formerly launched V-XEGA for TMT Bars. ESL has ascertained value in every phase of production by acquiring multinational aptitude and solutions from reputable manufactories. The Company enrolled its industry backtracking in less than a year since its accession, evolving an efficient industry in 2019. Vedanta intends to scale up its steel systems in Bokaro through brownfield proliferation and be amongst the prime steel producers in the country. It looks forward to widening perimeters and shoving barriers, both in its existing and future endeavours and to delivering lasting expansion, yield and abundance to all its stakeholders.
Process :
TMT are thermo mechanically treated steel bars that are manufactured by accountable alleviating & self-tempering techniques. V-Xega TMT bars are manufactured in Grades- Fe500D, Fe550D, Fe500D CRS & Fe550D CRS as per IS 1786:2008 criterion. Carbon & Carbon Counterpart degrees are restrained to an insufficient level than as stipulated in the standards to acquire promising properties.
Steel Billets produced at ESL BOF comprises extensively insufficient levels of Sulphur & Phosphorus which are practically impurities of steel. TS/YS ratio & extension at the ultimate pressure of ESL produced TMT bars are amply elevated pertained to our IS Standard, these two properties are crucial for any temblor category of TMT bar.
ADVANTAGES :
Superior corrosion-resistant and rib contour
Superior endurance and high ductility
Resistance to ageing
Excellent bend-ability and weldability
High seismic possession and fire obstruction property
Higher Fatigue Strength
Rodidust Team dealing in TMT bars in Delhi/NCR assists in :
Experts Support – Rodi Dust Saria has highly qualified experts for enabling its customers in selecting the best TMT bars needed.
Exceptional Quality - The Rodi Dust Building Suppliers promises non-compromising quality of construction materials. The TMT bars are delivered in their basic state without any kind of deterioration while delivery. bars.
On-Time Delivery - With the assistance of experts and the technician team, Rodi Dust TMT Bars group guarantee an on-time delivery of the TMT bars in a prompt manner.
Excellent Prices - The Rodi Dust Marketing & Distributions PVT. LTD. provides its customers with guaranteed best and much economical price.