J K SUPER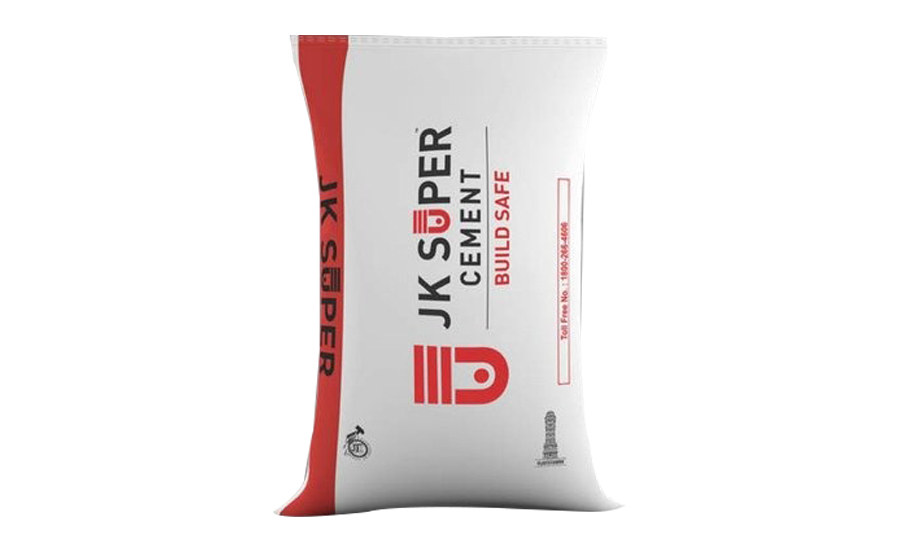 JK Super Cement, one of the premium grey cement brands, has designed the application-friendly Portland Pozzolana Cement (PPC) that complies with quality standards specified by BIS. The cement finds use in the retail and the institutional segment. JK Super Cement excels with the PPC that is packed in PP Sack Bag. Available in Packaging Size 50 kg, JK Super PPC is superior as a building material.
About JK Super Portland Pozzolana Cement (PPC)
Conforming to IS: 1489(part 1) -2015
Surpasses all national and international
Standards
28 days strength more than 43 grade cement
Increasedfinenessforenhancedcohesiveness inmix
Low heat of hydration
Sulphate and chloride resistance
Suitable in all climates, geographies andapplications
Protects reinforcement from corrosion andincreaseslife of the structure
Benefits of JK Super Cement
Continuously increasing strength after application
Better workability and smooth finish due to higher fineness
No micro cracks due to lower heat of hydration Protectionagainstdampnessduetolesserpermeability
No leaching of lime and unpleasant deposits on the surface
Double action cement
Reliable and prompt technical services
JK Super Cement - OPC (53) is much in demand for extra strength and fineness. JK Super OPC is ideal for all kinds of construction jobs and finds massive use in concrete components production. Buy from us the high-end JK Super OPC that finds use in the construction of diverse residential and commercial constructions. JK Super OPC abides by the BIS specified strength and safety standards.
Ordinary Portland Cement (OPC) confirming to IS : 269 – 2015
JK SUPER 43 grade cement is produced by using best lime stone available in INDIA
JK SUPER 43 grade cement has superior strength, extra fineness, consistency in quality
Surpasses all national and international standards
Suitable in all climates, geographies, and applications
JK Super Strong Weather Shield Cement is one of the finest cement that finds use in residential and industrial construction purposes. It serves as water repellent cement with integral water repellent property at the cement particle level. The high-quality cement significantly reduces water permeation to concrete resulting in drywalls and a healthy indoor climate. Its application is ideal for all commercial, residential, RCC, columns, and beam.
Consistent and optimum Blaine 2 maintained at 2850+ cm /gm vs. 2 BIS requirement of 2250 cm /gm for enhanced durability.
28 day compressive strength @ 55MPa vs other brands at 52MPa