WONDER CEMENT
Wonder Cement Limited, an Indian cement producing company based out of Rajasthan, manufactures high-quality Portland pozzolana and ordinary Portland cement for plaster, brickwork, and other construction applications. The cement company has been serving as a unique entity in the industry, committed to providing an optimum quality Wonder Cement. They pride themselves on the supply of gilt-edged cement that utilizes state-of-the-art technology and continuous innovation in its production.
Plaster & Brickworks
Marine Work
Mass concrete work
RCC work in residential & construction
Advantages
Higher durability of concrete structure due to less permeability of water.
More resistance towards the attack of alkalies, sulphates, chlorides, chemicals.
Better work ability.
Low heat of hydration.
Due to high fineness, PPC has better cohesion with aggregates and makes more dense concreteness.
Comparative lower Water-Cement ratio provides an added advantage for the further increase of compressive strength of the concrete.
Better surface finish.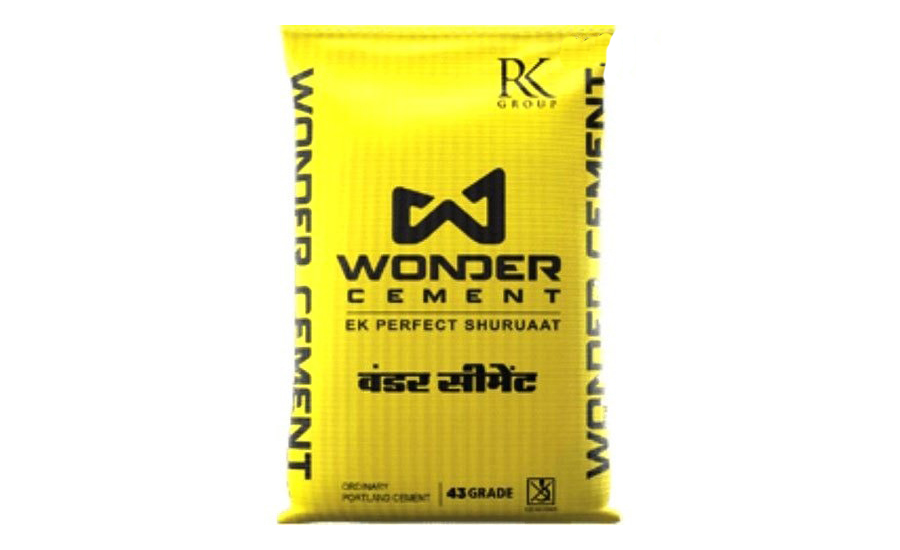 High Rise Buildings & Structures
Commercial & Industrial Complexes
Roads, Runways, Highways, Bridges & Flyovers
Heavy Defense Structures
Advantages
Produces highly durable and sound concrete due to very low percentage of alkalis, chlorides, magnesia and free lime in its composition.
Almost negligible chloride content results in restraining corrosion of concrete structure in hostile environments.
Significant saving in cement consumption while making concrete of grades M15, M20, M25, M35 and pre-cast segments due to high strength